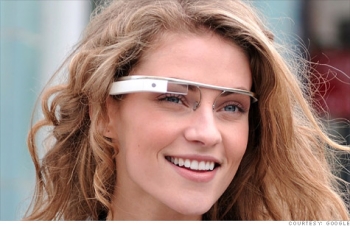 According to a recent report on the 2013 Internet trends the amount of digital information shared online will double in the next two years. Or to put it in perspective, the amount of global digital data created and shared online will increase from almost 4 to 8 zettabytes in 2015 which equals eight trillion gigabytes of data. This is a huge amount of information but what's even more impressive is the sharp increase of data projected over the next couple of years.
Let's look at some of the technology trends that will facilitate this growth and how it will affect the communications industry.
As online content is shifting towards more collaborative and multimedia data usage, social media will continue to grow and will become even more intertwined with visual media including photos, video and audio. Faster broadband speeds encouraged by the adoption of 4G will facilitate the rapid adoption of rich media by online users.
However, one of the biggest drivers of the growth in data sharing will be the rapid adoption of smartphone technology and wearable computing devices such as Google glass, connected wrist bands, watches, etc.  Juniper Research predicted earlier this year that almost 70 million smart wearable devices will be sold in 2017. Another study estimated that 8 million people in Britain are already using wearable devices, and 16 million are planning to use them when they become more widely available.
The growth of connected devices and smartphone technology means that more data will be generated and shared online than ever before. If you thought that you have already experienced the big data explosion, wait until you see what will happen in the next few years when the connected world becomes a reality! But what does this mean for the communications industry?
As data becomes more social and mobile, brands will be able to access more information about the physical state and mindset of their potential audience than ever before. This offers a great opportunity for marketing professionals and even PRs to tailor their campaigns to their target audiences. According to the marketing expert Cezary Pietrzak wearables will open the doors to a much more granular understanding of people's behaviour which will be very valuable when creating mobile marketing programmes. This will enable them to deliver a truly personalised mobile experience to consumers and amplify the impact of marketing campaigns.